Sidebar Widgets
Golf Lessons at Hyland Greens
Three Rivers Park District, in partnership with the City of Bloomington, offers a variety of golf instruction opportunities aimed at new adult (and youth) golfers at Hyland Greens Golf Course, 10100 Normandale Blvd. Visit blm.mn/golf-lessons for more details and to register.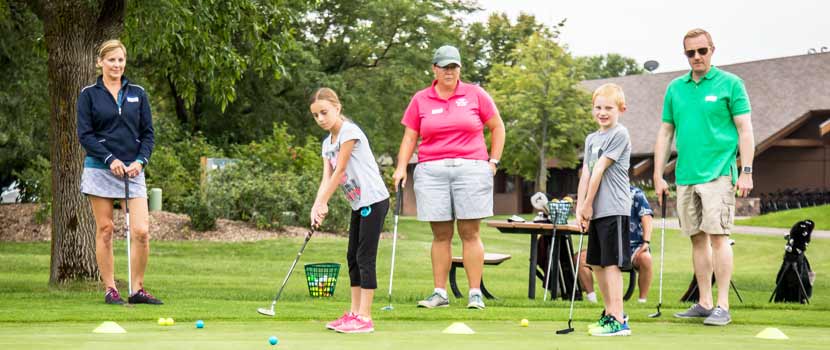 Contact Information
Contact Information
Title
Adult Sports and Leagues
Banner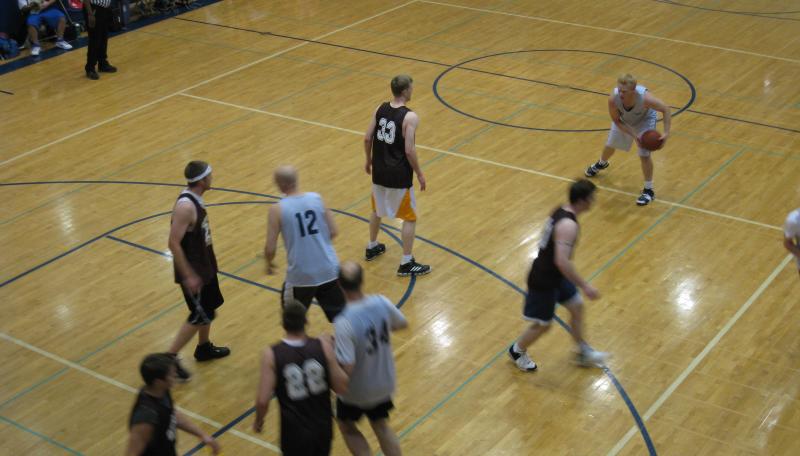 Sections
Parks and Recreation offers a wide variety of adult sports leagues and programs throughout the year. The sports are offered at different levels of play; there is a sport for everyone from beginners to serious players. General information including registration is listed below. Click each sport for additional specific details.  
---
League Information and Registration
General registration information
There are 5 ways to register for your adult sports league! The options are listed below. Registrations will not be accepted without full payment and completed registration form. Payments may be made with Visa, MasterCard, Discover, check or cash. Please see your respective sports informational page for information regarding fees, registration periods, transfers and deadlines.
Online – Register by submitting your information and payment through our online League Registration.
OR Download the appropriate registration form using the links below. Forms may be submitted in person, by mail, by email or by fax. Payment is due at time of registration.
For tennis and adaptive softball, please see their informational pages for registration forms
In person – Stop by the Parks and Recreation Office, Monday - Friday, 8 a.m. - 4:30 p.m. Our address is:
1800 West Old Shakopee Road
Bloomington, MN 55431
By mail– Mail a completed registration form with payment (check, money order, or credit card information) to:
Bloomington Parks and Recreation
Attn: League Registration
1800 West Old Shakopee Rd
Bloomington, MN 55431
By email – If you have the ability to scan your registration form, this works great! Just scan with credit card payment information and email it to parksrec@BloomingtonMN.gov. Processing may take up to two business days.
By fax – Fax your completed registration form and credit card information to 952-563-8715 (fax number). Please call 952-563-8877 to verify receipt of your registration. Processing may take up to two business days.
For standings and schedules, click on the link below. Log on as "Guest" (click the "Guest" button). Then use the "Find" menu at the top of the page to locate the information you are interested in.
Note: You can access the Online Registration page from anywhere on our site. It's listed in the "Arts & Recreation" menu in the strip running across the top of the page.
Cancellation/withdrawal policy
Full refunds will be processed if the league your team is registered for is canceled by Parks and Recreation due to lack of teams.
Prorated refunds will be processed if scheduled games are canceled and make up dates are not available due to unavailable facilities.
Teams will receive a full refund less a $50 service charge if your team withdraws at least 3 weeks before the start of play.
Refunds will not be processed if your team withdraws less than 3 weeks before the start of play or if your team is removed from the league due to disciplinary action.
In order to be considered a resident team, 75% of the team members must reside or work in the City of Bloomington.
In the event of inclement weather, the following procedures will take place:
The league director will determine if the games are to be played on that evening and update the weather line by 4 p.m.
The decision will be recorded on the weather line at 952-563-8878 option 1.
If inclement weather occurs after 4 p.m. staff will update the weather line as timely as possible but games could also be called at the fields.