Sidebar Widgets
Visit Bloomington's other aquatic facilities
Bush Lake Beach has provided exceptional recreation to millions of Minnesotans since 1956. Bush Lake is one of the state's most popular beaches with over 100,000 visitors per year.  Free parking! 
Cedarcrest Splash Pad is FREE and open to the public at Cedarcrest Park from May 30 until weather conditions no longer allow operation
Contact Information
Contact Information
Title
Bloomington Family Aquatic Center
Banner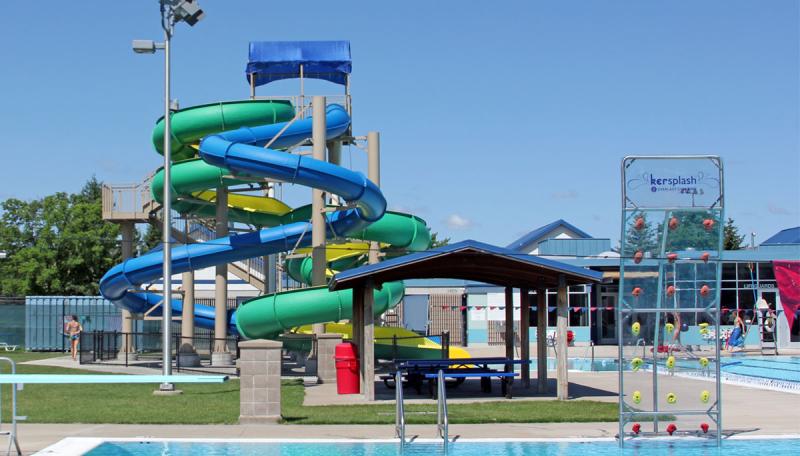 Sections
The Bloomington Family Aquatic Center, 201 East 90th Street, is open daily from June through August. 
General Pool Info and Amenities
Zero-depth entry
Interactive play features
Aqua climbing wall
Water slides
Diving boards
Bathhouse with token lockers
Concession stand
Pool temperature kept at 83 degrees (+/- 3 degrees)
Another swimming option is Bush Lake Beach, which offers a natural setting for a great outdoor water experience!