Contact Information
Contact Information
Title
Outdoor skating rinks and warming houses
Sections
1/3/22, 8 a.m. - All rinks are now open for outdoor skating.  
12/22/21, 4 p.m. - Rinks are open and available beginning Wednesday, December 22 at all sites except Ridgeview and Poplar Bridge parks, where ice prep continues. Updates will be provided as the status of those locations changes. Lights will operate 4:30 – 10 p.m. daily at open locations. Important Note: Out of an abundance of caution related to the substantial levels and continued surge of COVID-19 cases in our community, the City of Bloomington will keep the warming houses closed for the entirety of the 2021-2022 skating season. Safety is our top priority, and due to the size and ventilation characteristics of our warming house facilities, we do not believe it is possible to effectively provide a safe environment for staff or guests.
Bloomington offers nine outdoor skating sites, each one featuring both hockey and general recreational skating options. Weather permitting, the season runs December 15, 2021 - February 17, 2022. See below for hours of operation and other details. Rinks are illuminated until 10 p.m. daily.
For the most current rink conditions and status updates, please check the weather line at 952-563-8878, option 3. 
---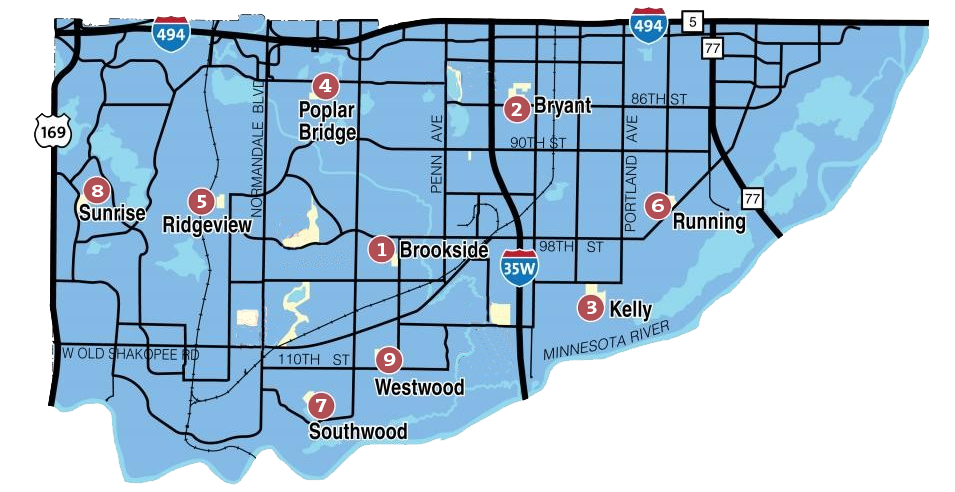 NOTE:  Warming houses closed on December 24, 25, and 31, 2021, and January 1, 2022.