Residential Solid Waste Program Links
Contact Information
Contact Information
Sections
Curbside organics recycling
The City program picks up food scraps and other compostable items weekly.  Items picked up are turned into nutrient rich compost!  There is no extra cost to take part. You must sign up for a cart to be delivered to your home to get started.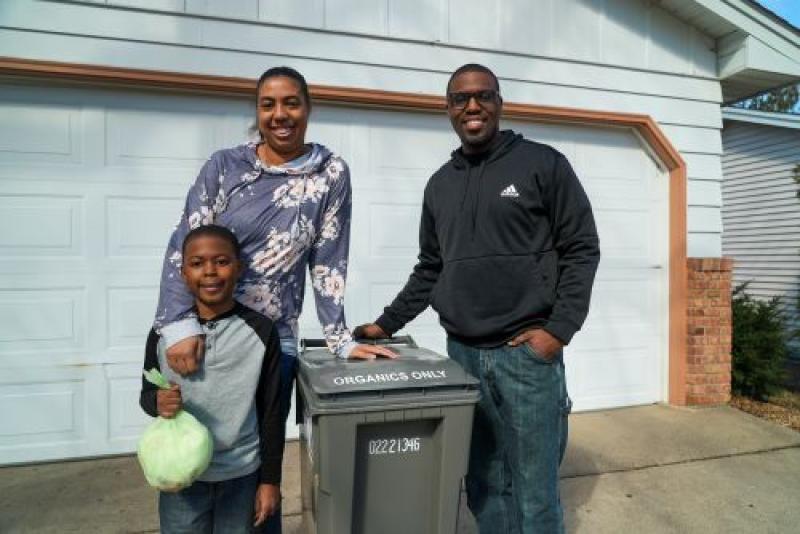 Organics recycling drop-offs
 Residents without city curbside organics service, including people who live in townhomes, condos and apartment buildings, can bring their food scraps and non-recyclable paper to organics drop-off sites located in Bloomington. These sites are offered at NO ADDITIONAL COST to residents. 

You must sign up to use the organics drop-offs.  A welcome kit will be delivered to residents who register. This starter kit includes details on how to recycle organics and compostable bags.
Residents without City curbside organics recycling service can participate in composting by bringing their organics to one of three organics drop-offs located in Bloomington.  If you would like to use the drop-offs, please sign up.  
To sign up to use the City organics recycling drop-offs, fill out our online form here. 
Valley View Park - 201 E 90th St (in parking lot in-between pool and ballfields)
West Bush Lake Park - 95th St and W Bush Lake Rd (Near "Shelter 1" in parking lot next to maintenance storage building)
Hennepin County also hosts an organics drop-off site at the South Hennepin Recycling and Problem Waste Drop-off Center at 1400 W 96th St. Hours are posted on the Hennepin County website.
Organics from small businesses are NOT accepted at the city locations. Organics are accepted from small businesses ONLY at the Hennepin County drop-off site are limited to no more than five (5) bags per day.