Residential Solid Waste Program Links
Contact Information
Contact Information
Title
Bulky item collection
Sections
In 2021, the city approved a new plan for handling bulky waste items in a more sustainable way than the Curbside Cleanup program of the past. The purpose behind the new program and the activities listed below is to reuse and recycle more and landfill less.
A monthly fee is charged to all households in the city's garbage and recycling program for these bulky item collection services. The fee is called "Bulky Item Management Fee" on your Utility Bill and replaces the Curbside Cleanup Fee.  Your Utility Bill reflects two months of service.

Curbside Cleanup
Curbside Cleanup is now held every other year on even years only. The next Curbside Cleanup will be held in 2024.
During Curbside Cleanup, residents can place limited amounts of appliances, scrap metal, bulky trash, and brush at their curb on an assigned Saturday for collection.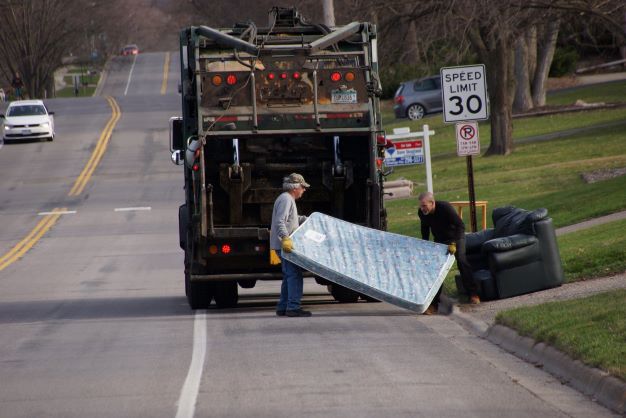 Monthly collection of reusable and recyclable bulky items
The City is partnering with Better Futures Minnesota to collect bulky reusable and recyclable items at the curb in an effort to reduce the number of these items that end up going to a landfill.  Households with City garbage and recycling service can schedule a monthly pick up of reusable and recyclable items like those listed below.   Items will be picked up the first full week of each month, on the regular garbage and recycling day.  There is no extra cost for these items to be picked up. Service is included in the monthly Bulky Item Management Fee on the residential Utility Bill. 
Since this is a new program, the City is hoping to learn about how this process works and what items households have for reuse and recycling.  This also means that we may need to slightly alter the program guidelines as we learn more.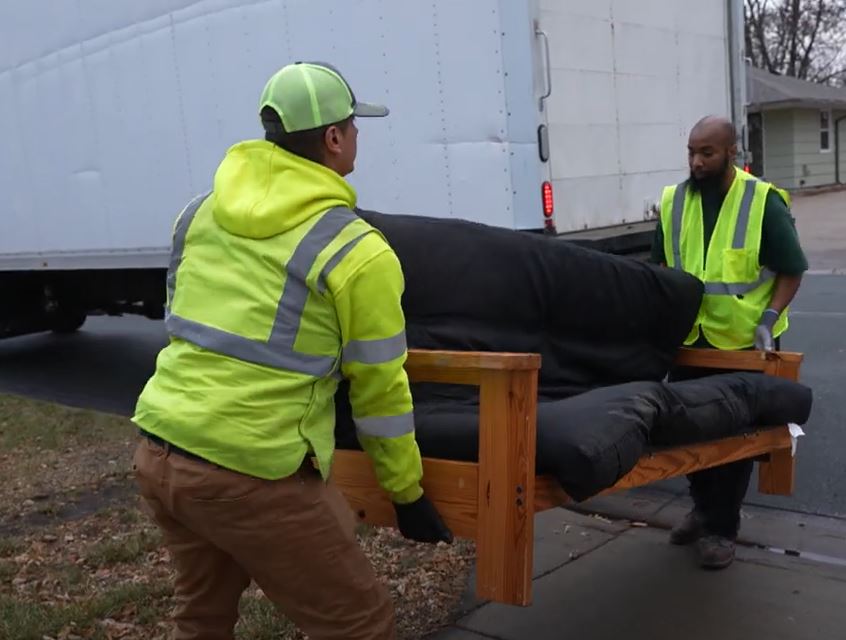 On-call collection of electronics, large appliances and bulky garbage
Curbside collection of bulky items for garbage, appliances, and electronic waste is available year-round through your garbage hauler on an on-call basis. To schedule a pickup and receive a cost quote based on items to be picked up, call Utility Billing at 952-563-8726.

Citywide annual recycling drop-off event
The event is open to all Bloomington residents.  Certain items will be accepted at no cost, and other items a fee will apply.  Cash or check only.   We will only take items on the Accepted list below.  The event is held in the fall each year.  Dates and prices will be listed on this website as the event date approaches.