Garbage and Recycling Links
Sidebar Widgets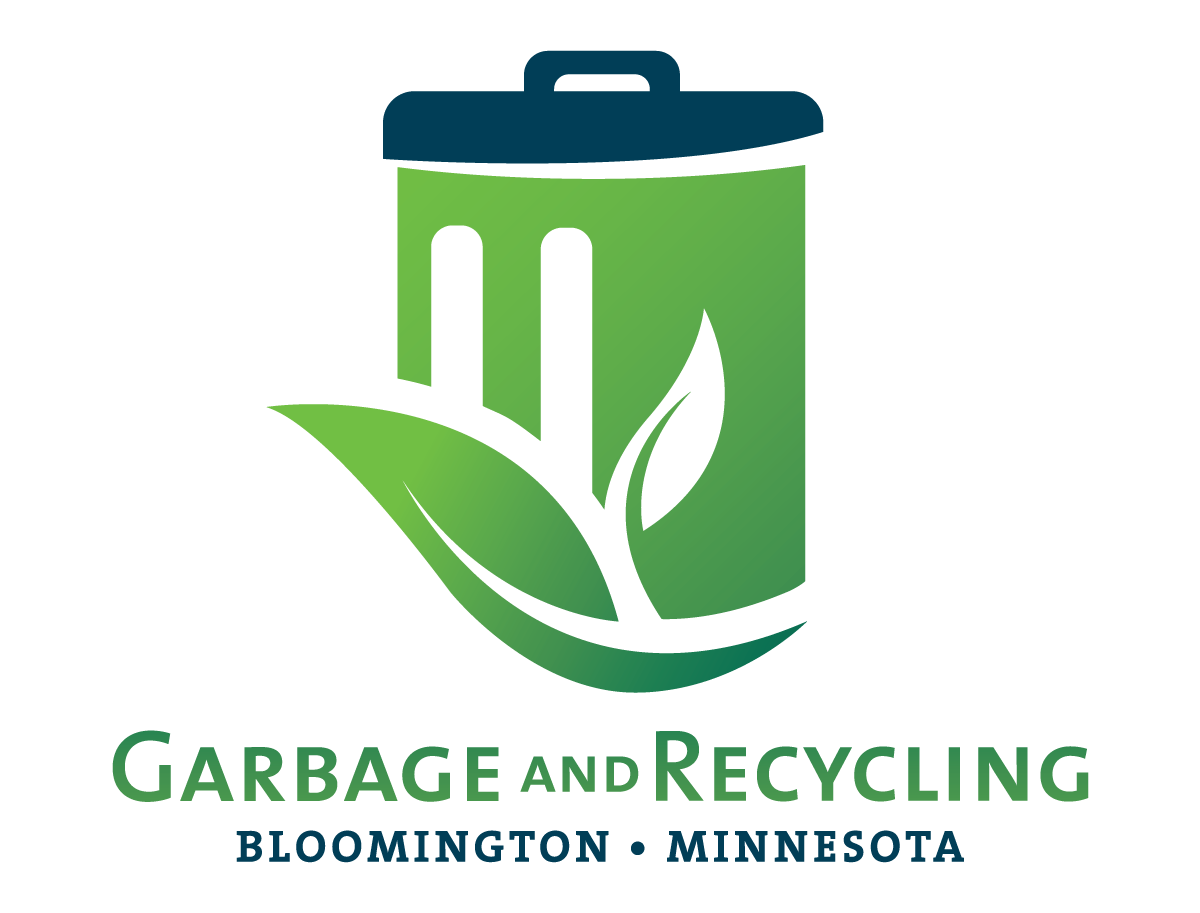 Contact Information
Contact Information
Title
Garbage and recycling
Banner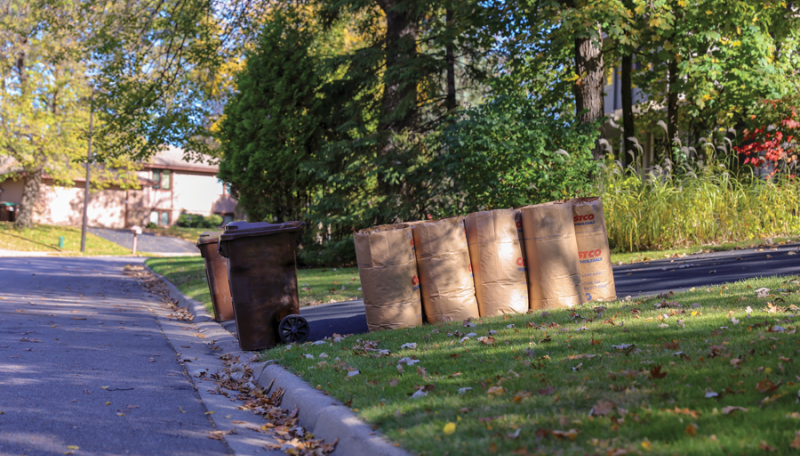 Sections
All residential garbage and recycling collection is coordinated through the City.
Like more than 72 percent of cities nationwide, Bloomington's garbage and recycling services are implemented through an organized collection system. The City's program reduces the number of garbage trucks on your collection day, mitigates air and noise pollution, minimizes the wear and tear on the roadways and, in most cases, saves households money.
Resources
Pickup specifics and hauler info
All collection (garbage, recycling, yard waste, bulk items) will occur on the same day.  Please have materials out to the curb on your collection day before 7 a.m. All carts should be rolled to the curb or driveway – not placed in the street.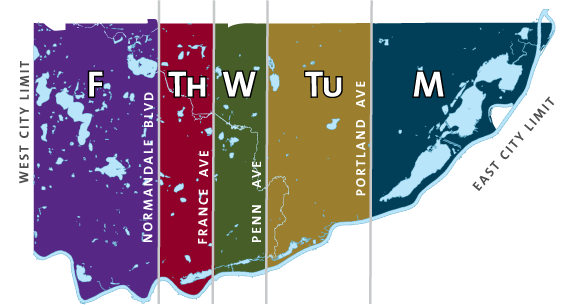 Monday: East city limit to Portland Avenue South
Tuesday: Portland Avenue South to Penn Avenue South
Wednesday: Penn Avenue South to France Avenue South
Thursday: France Avenue South to Normandale Blvd.
Friday: Normandale Boulevard to West city limit
Recycling
Recycling is collected every other week on the same day as garbage. 
Bulky and electronic waste
Collection of special bulky items and electronic waste is available on an on-call basis.  To schedule a pickup and receive a cost quote based on items to be picked up, call Utility Billing at 952-563-8726.  Refer to the pricing list for additional details.
Yard waste
Yard waste is a subscription service in the garbage and recycling program. 
Organics
Residents can bring their food scraps and non-recyclable paper to two City-sponsored organics drop-off sites. These sites are offered at NO ADDITIONAL COST to Bloomington residents!
Billing
By mail
At Civic Plaza

Customers can pay in person with the cashier in the Finance department, 2nd floor.
Drop boxes are located at both ends of the building and also in the west-side parking lot
The most cost effective way to pay your bill is to sign up with autopay from your checking or savings account, since postage isn't required. You will still receive a paper statement informing you of the amount to be drafted from your account on your due date.  ​​​​​
Billing during vacation/extended leave
Residents who will not need garbage, recycling or yard waste service for a minimum of four consecutive weeks may request for a suspension on collections. Residents requiring a suspension must inform the City at least a week in advance. Residents who request suspended services will see a difference on their next utility statement. You may contact the City's Utility Billing Department at 952-563-8726 or utilitybilling@bloomingtonmn.gov.
Personalized options
Door-step collection
In addition to the yard waste options, Bloomington residents will have many other choices under the new system, including "door-step collection" for residents who are approved and require the service.
Residents with disabilities, limitations, or those who need assistance in transporting their refuse containers to the curb may apply for "door-step collection." Containers will be set out to a location accessible to both resident and hauler. There will be an application process but is provided at no extra charge. City staff will verify the viability of the door-step request and will update your customer records.
Alternative garbage and recycling disposal
The Citywide garbage and recycling program requires all residents to participate in order to be successful. It is expected that residents have means to properly dispose of garbage, recycling and yard waste materials. An application is required in order to process the request.
Opting out means residents are not eligible for garbage, recycling, yard waste, bulky material collections or participation in the Citywide Curbside Cleanup Program.
Sharing garbage service is not an approved alternative collection method.
Curbside cleanup program