Snow Alert. City crews are out plowing and treating roads.
Contact Information
Contact Information
Banner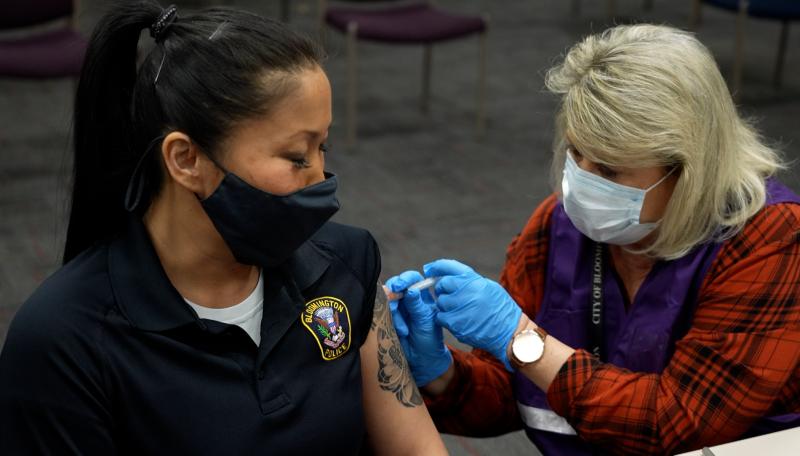 Sections
Booster shots
Public Health is providing a limited number of booster shots to individuals who lack a health care provider or other access to health services. 
Additional doses
The CDC is recommending an additional (third) dose of the Pfizer and Moderna COVID-19 vaccine for people with moderately to severely compromised immune systems.
If you believe you may fall into this category, talk with your health care provider about your medical condition and whether getting an additional dose is appropriate.
Public Health services currently available
Please contact the Bloomington Public Health Division at 952-563-8900 or publichealth@BloomingtonMN.gov if you wish to make use of any of the following services:  
Immunizations, including for back to school 
Family Health Home Visits (by phone or video) 

Includes: prenatal, newborn, parenting, asthma, and older/vulnerable adult support

WIC services (by phone) 
Services currently unavailable
COVID-19
Public Health is working with the Minnesota Department of Health to slow the spread of COVID-19. The City of Bloomington has extensive information and resources about COVID-19.
Public Health has a Community Resource line to Public Health Nurses who can help connect you with local resources, including food, housing, medical care and more. Call 952-563-8900, option 3. Non-emergency calls are answered Monday through Friday, 11:30 a.m. to 3:30 p.m.
Make a COVID-19 vaccine appointment.
View a summary of information about COVID-19 cases in Bloomington.