Contact Information
Contact Information
Title
Natural Area Restoration
Banner
Sections
What is restoration and why is it important?
Restorations bring back the native flora that once covered much of the city. It is a diverse mix of native grasses and forbs that increase biodiversity, wildlife and pollinator habitat, water infiltration, and sustainability. These native landscapes include wetlands, woodlands, savanna, and prairie that have been lost due to development. The primary focus of restoration initiatives is on prairie and savanna habitats.
The City of Bloomington currently manages approximately 200 acres of restored prairie, with plans to increase this number in the near future. These restorations are important for the city because they:
Increase sustainability by reducing maintenance costs and input

Reduce erosion and runoff into our waterways through better water infiltration

Provide optimal habitats for pollinators due to high diversity of native flowers

Provide opportunities for residents to learn more about native plants
Natural Resources Prioritization and Management Strategies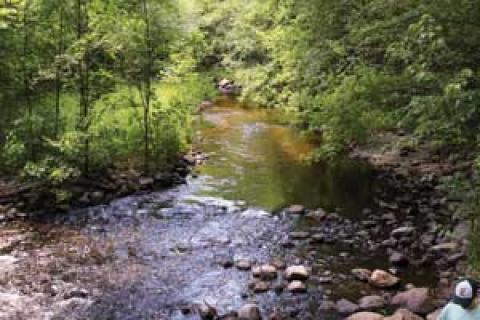 Bloomington's extensive park system includes significant natural areas. In the past, natural areas required little maintenance. Today we understand the need to actively maintain them in order to retain and improve their ecological integrity. Many external forces are at work degrading natural areas, including: 
Invasive species
Over browsing
Heavy human use
Climate change.
If left unmanaged, the natural areas will continue to lose ecological function and biodiversity. So as part of the Park System Master Plan, a study was initiated in partnership with Barr Engineering to help guide the investment of financial resources and staff capacity, prioritizing the ecological communities' management in Bloomington's parks, excluding those within the Minnesota River valley, which have already been planned. This process ranks the parks for management priority and presents strategies for the highest ranked parks. 
A scoring method for resource prioritization was utilized. Eight criteria were developed to rank priorities, including: 
Ecological quality of natural area (based on MN DNR MLCCS data).
Size of natural area within site (not including open water or cattail wetland).
If the area is located within a MN DNR Conservation Corridor.
Presence of rare natural feature(s).
If the site is located within vulnerable population area (Hennepin County designation).
Public access and use.
Improvement/expansion of existing management efforts.
Volunteer participation within the park.
Goals for this work were developed by building upon the goals of the MN River Valley Natural and Cultural System Plan (2018), and through discussions with City staff, the Sustainability Commission and others. The goals for prioritization and management of City of Bloomington public land include:
Maintain and enhance existing ecological community restoration/management accomplishments.
Increase the thoroughness and acreage of natural areas restoration and management.
Increase the quality of natural areas to increase biodiversity.
Foster the growth of desirable native species.
Improve connectivity between natural areas.
Reintroduce beneficial natural disturbances.
Provide engagement, awareness, and participation opportunities.
Restoration Plan: Step-by-Step
City of Bloomington restoration projects follow a comprehensive five-step plan that includes site evaluation and preparation, seeding and establishment, and ongoing maintenance. Click to expand the topics below to learn about each step in the process. 
Best Practices
Learn more about the best practices used by Bloomington Park Maintenance staff as they actively monitor and maintain natural areas within the City's park system. 
Department: Public Works
Division: Park Maintenance
Purpose: Bloomington Park Maintenance staff actively monitors and maintains natural areas within the city's park system. These non-turf areas consist primarily of: prairies, wetlands, rain gardens, and shoreline buffers. The primary reasons for managing natural areas are to provide wildlife habitat, economic and environmental benefits through reduced maintenance requirements, erosion control, and aesthetic value.
Best Management Practices: The City of Bloomington believes that it is in the best interest of the residents and the city to assume the responsibilities of maintaining natural areas.  The City will provide such service in a cost-effective manner keeping in mind safety, budget, personnel, and environmental concerns.  The City will use city employees, equipment, and private contractors to provide this service. Maintaining these areas requires consideration of biological processes, human impacts and multiple uses of the landscape. Since these impacts and uses change, maintenance also requires changing or refining methods. Methods are chosen depending on the plant community, weather, time of year, and the invasive plant in need of control. The Park Supervisor or designee is responsible for the scheduling of personnel and equipment.        
Stories of Restoration
Native area restoration around City parks
Discover Bloomington: Nine Mile Native Prairie
Clearing invasive species at Nord Myr park