Contact Information
Contact Information
Title
Natural Area Restoration
Banner
Sections
What is restoration and why is it important?
Restorations bring back the native flora that once covered much of the city. It is a diverse mix of native grasses and forbs that increase biodiversity, wildlife and pollinator habitat, water infiltration, and sustainability. These native landscapes include wetlands, woodlands, savanna, and prairie that have been lost due to development. The primary focus of restoration initiatives is on prairie and savanna habitats.
The City of Bloomington currently manages approximately 200 acres of restored prairie, with plans to increase this number in the near future. These restorations are important for the city because they:
Increase sustainability by reducing maintenance costs and input

Reduce erosion and runoff into our waterways through better water infiltration

Provide optimal habitats for pollinators due to high diversity of native flowers

Provide opportunities for residents to learn more about native plants
Parker's Picnic Grounds - 10401 Columbus Road
Scope and timing of improvements:
The City received a State of Minnesota Legacy grant in the amount of $134,000 to conduct a restoration of 20 acres in the Minnesota River Valley Below Parkers Picnic Grounds.

Project will take 2-3 years and involve returning area back to its native landscape and allow native plants and trees to grow

Much of the work has been accomplished with reducing the tree canopy, removal of invasive plant species such as buckthorn, and preparing the area for seeding and planting of native grasses and flowers.

Project completion is anticipated in June 2022

This is a continuation of similar projects already completed in the river valley. 
For questions regarding the project, contact Mark Morrison, Recreation Supervisor at 952-563-8693 or mmorrison@BloomingtonMN.gov
The Marsh Lake Park Restoration Project is a joint initiative between the City of Bloomington and a group of dedicated resident volunteers. The goal of the project is to restore Marsh Lake Park into a healthy and naturally functioning ecosystem for all to enjoy.
Phase I of this multi-phase, volunteer-led initiative will focus on the following strategies and tactics:
Develop plan for a sustainable restoration

Remove invasive plants and excess vegetation debris

Stabilize and regenerate healthy soils

Plant native vegetation (grasses, flowers, shrubs, and trees)

Ensure ongoing and appropriate maintenance
---
Phase I
The initial phase focuses on the Oak Savannah Hill and Willow Swamp areas of the park.
---
Phase I Project Schedule
Season
Activites
Leader

Winter 2021-2022

Cutting 1" and larger Buckthorn
Resident Volunteers

Winter 2021-2022

Remove Old Debris
Resident Volunteers

Winter 2021-2022

Drag to path edges
Resident Volunteers

Winter 2021-2022

Haul away debris
City Staff
Spring 2022
Pull Buckthorn (1" or less)
Resident Volunteers
Spring 2022
Pull other invasive plants
Resident Volunteers
Spring 2022
Seeding/plugs (cover crop and natives)
Volunteers and City Staff
Summer 2022
Mowing/scything (multpile times)
Volunteers and City Staff
Summer 2022
Invasive plant removal
Resident Volunteers
Late Summer / Early Fall 2022
Buckthorn cut-offs and follow-up treatments, including:
 - Cut and cover
 - Cut and herbicide dab
 - Cut, herbicide, and compost tea
 - Cut and compost tea
Volunteers and City Staff
Late Summer / Early Fall 2022
Additional seedings/plugs
Volunteers and City Staff
Late Summer / Early Fall 2022
Assess and plan for 2023
Volunteers and City Staff
Phase I Resources
| Item(s)/Activities | Leader |
| --- | --- |
| Seeds (cover crop and native seeds including prairie short grass/forbs and willow swamp sedges/forbs) | City of Bloomington |
| Plugs | Resident Volunteers (grant funded) |
| Brush Muncher | City of Bloomington |
| Mowing | City of Bloomington |
| Herbicide (stump dabbing) | City of Bloomington |
| Stump Covers (equipment: buckthorn pullers and saws) | Resident Volunteers |
| Erosion Control | City of Bloomington |
---
Get Involved!
Volunteer to help improve Marsh Lake Park and have some fun in the process! You can play a crucial role in the success of this initiative by:
Participating in events. There's something for everyone!

Recruiting neighbors and friends

Stepping up to lead a part of the project
For more details on how you can volunteer to take part in this worthwhile project, contact the City of Bloomington Park Maintenance Division at maintenance@BloomingtonMN.gov.
---
Marsh Lake Park in Pictures
(click to enlarge)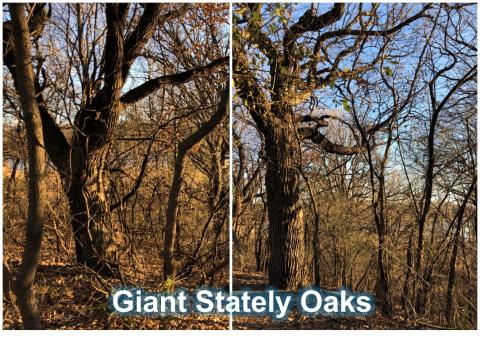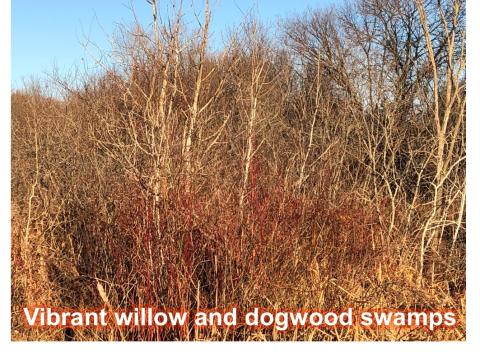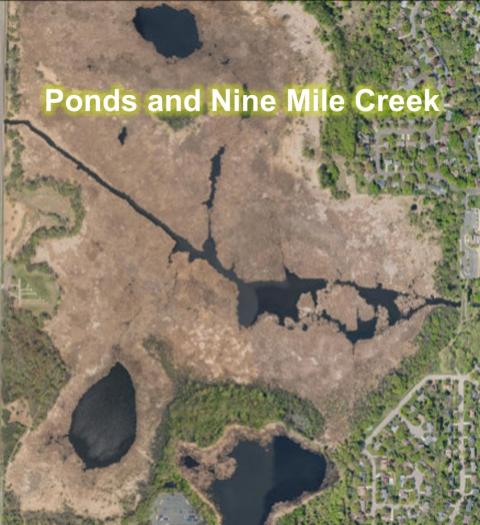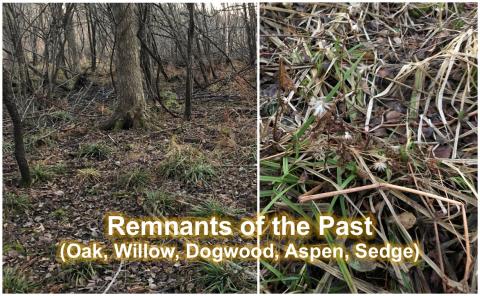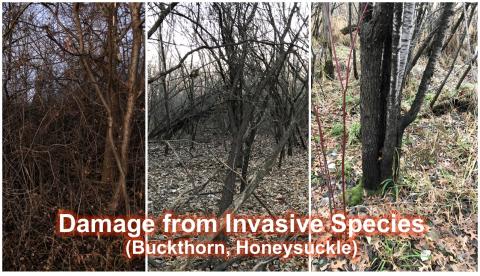 Restoration Plan: Step-by-Step
City of Bloomington restoration projects follow a comprehensive five-step plan that includes site evaluation and preparation, seeding and establishment, and ongoing maintenance. Click to expand the topics below to learn about each step in the process. 
Best Practices
Learn more about the best practices used by Bloomington Park Maintenance staff as they actively monitor and maintain natural areas within the City's park system. 
Department: Public Works
Division: Park Maintenance
Purpose: Bloomington Park Maintenance staff actively monitors and maintains natural areas within the city's park system. These non-turf areas consist primarily of: prairies, wetlands, rain gardens, and shoreline buffers. The primary reasons for managing natural areas are to provide wildlife habitat, economic and environmental benefits through reduced maintenance requirements, erosion control, and aesthetic value.
Best Management Practices: The City of Bloomington believes that it is in the best interest of the residents and the city to assume the responsibilities of maintaining natural areas.  The City will provide such service in a cost-effective manner keeping in mind safety, budget, personnel, and environmental concerns.  The City will use city employees, equipment, and private contractors to provide this service. Maintaining these areas requires consideration of biological processes, human impacts and multiple uses of the landscape. Since these impacts and uses change, maintenance also requires changing or refining methods. Methods are chosen depending on the plant community, weather, time of year, and the invasive plant in need of control. The Park Supervisor or designee is responsible for the scheduling of personnel and equipment.        
Stories of Restoration
Naturalization Project 2011-2013
Clearing invasive species at Nord Myr park