Sidebar Widgets
Hours: Saturdays, 1-4 p.m.
Admission: Free
Take a Video Tour
Discover Bloomington: Gideon Pond House Tour
Contact Information
Contact Information
Title
Gideon and Agnes Pond House
Banner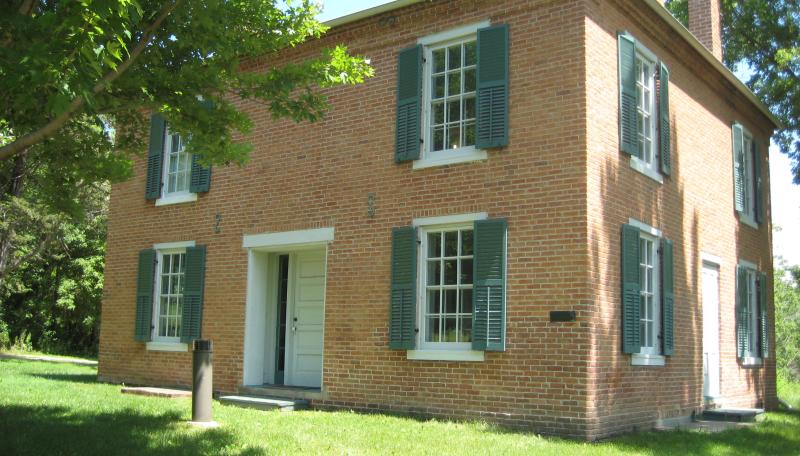 Sections
Explore this house year-round to learn more about the life and times of Gideon and Samuel Pond, the Dakota people and the missionaries who worked with the Dakota people during the mid-nineteenth century. Step back in time at the Gideon and Agnes Pond House and see what life was like in early Bloomington.
This house, the centerpiece at Pond-Dakota Mission Park, was the 19th century dwelling of Gideon and Agnes Hopkins Pond during the mid- to late-1800s. the Ponds served as missionaries to the Dakota Indians, farmers and ministers to the young community of Bloomington, Minnesota.
Following a move from the Bde Maka Ska area in 1843, Gideon Pond and Eli Pettijohn built a two-story log mission house near this site. Nine years later in 1852, Pond built a wood frame "preemption" house to lay claim to the ownership of the land. In 1856 Pond and some hired help constructed the Federal-style brick house you will see if you visit the site today. Attached to the wooden preemption house, it was constructed from a supply of approximately 60,000 bricks made of clay dug out of the river bottoms. Shortly thereafter, the log mission house was dismantled and the timbers were used to construct a split-level barn.
In 1910 the preemption house was dismantled and a two-story addition was constructed in its place. For over 140 years, the Pond House was home to four generations of Pond descendants. The City of Bloomington purchased the property in 1975 and undertook stabilization work in the 1980s. In 1995 a full restoration of the brick house was done during which the two-story addition was replaced by a replica of the original preemption house.
This house has been maintained as a museum by the City of Bloomington since the completion of the restoration work in 1995. The Gideon and Agnes Pond House is listed on the National Register of Historic Places.
Educational programs and events schedule
Please join us for the many fun and educational programs held in the house and park throughout the year. Be sure to check the newsletter for upcoming events.
The schedule is subject to change. For last-minute changes or cancellations, call the 24-hour hotline at 952-563-8878 or visit the Parks and Recreation Facebook page.

Upcoming Pond House events
Activities You Can Do On Your Own
How to Make Frontier Toys
Pioneer children used common household items to make toys to amuse themselves and impress their family and friends. Two of the toys they would make are called whirligigs and thaumatropes. You can also make some for yourself. Click below to download detailed instructions on how to make a whirligig and thaumatrope at home today. Unleash your creativity and enjoy!
Hands On History: Animal Furs Identification Challenge
For hundreds of years Native people in Minnesota traded furs. Enjoy these two activities that will help you identify animals by their fur and tracks. 
Examine the 12 different furs displayed in the Animal Fur Challenge sheet below (click to open/print). Can you identify which animals the fur comes from? There's a key on the last page...but don't cheat!  Take the Animal Fur Identification Challenge today.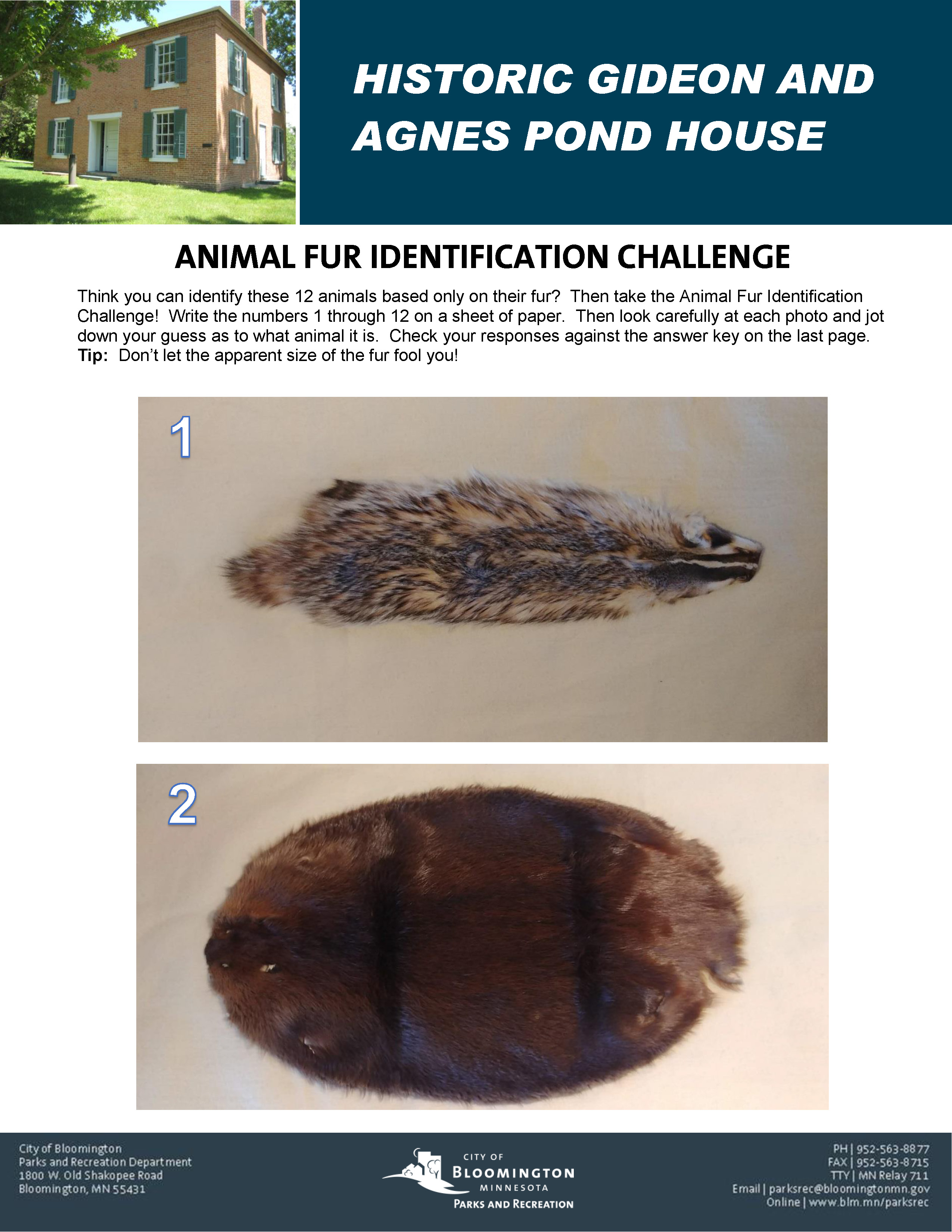 Hands On History: Animal Track BINGO
After identifying animals by their fur, try your hand at doing so based on their tracks. Animal Track Bingo is a fun activity that will help you learn the tracks of 10 different Minnesota animals. If there's snow on the ground, be a nature detective and go animal track sleuthing in your neighborhood or a nearby park.
Click on the documents below and print them for use in your own Animal Track BINGO game at home!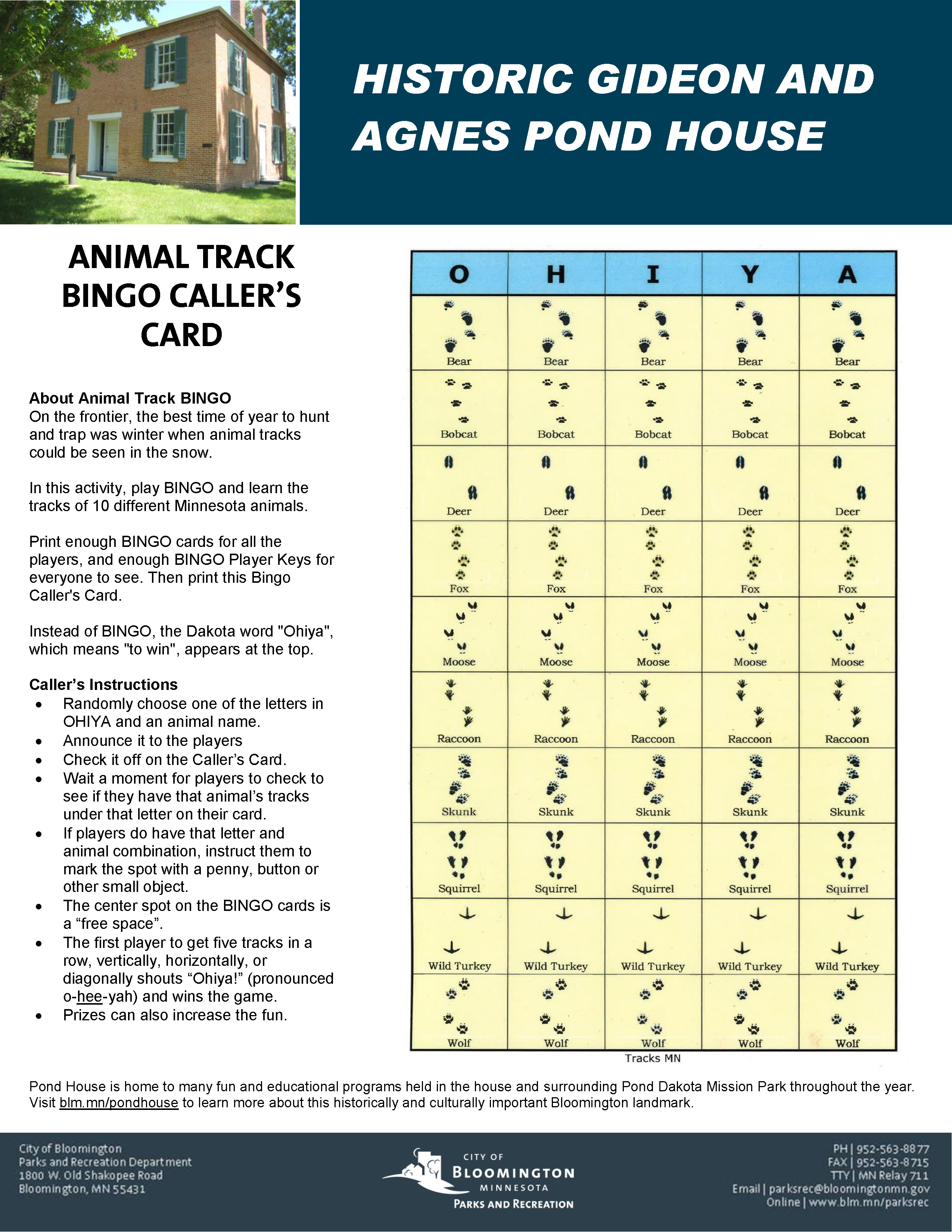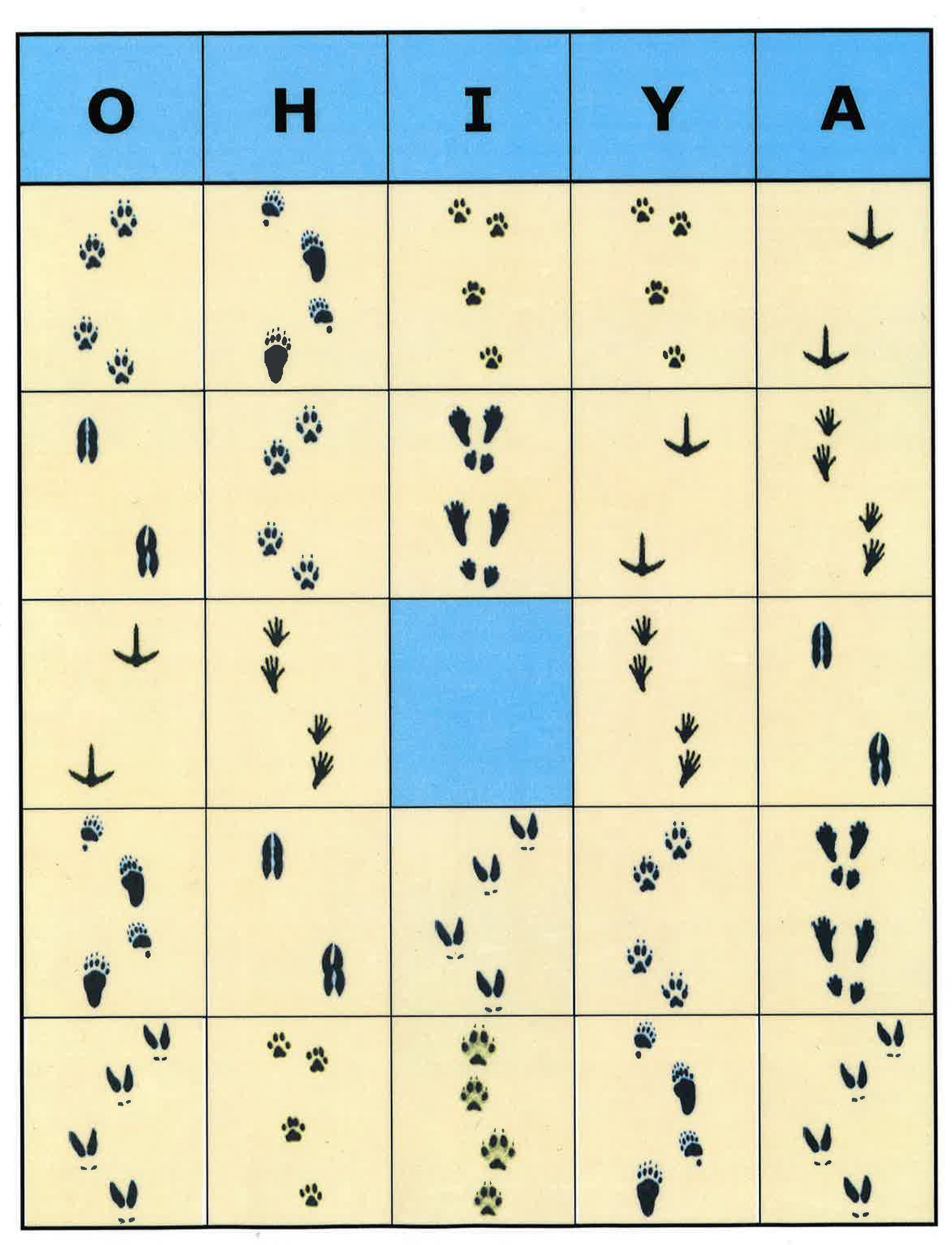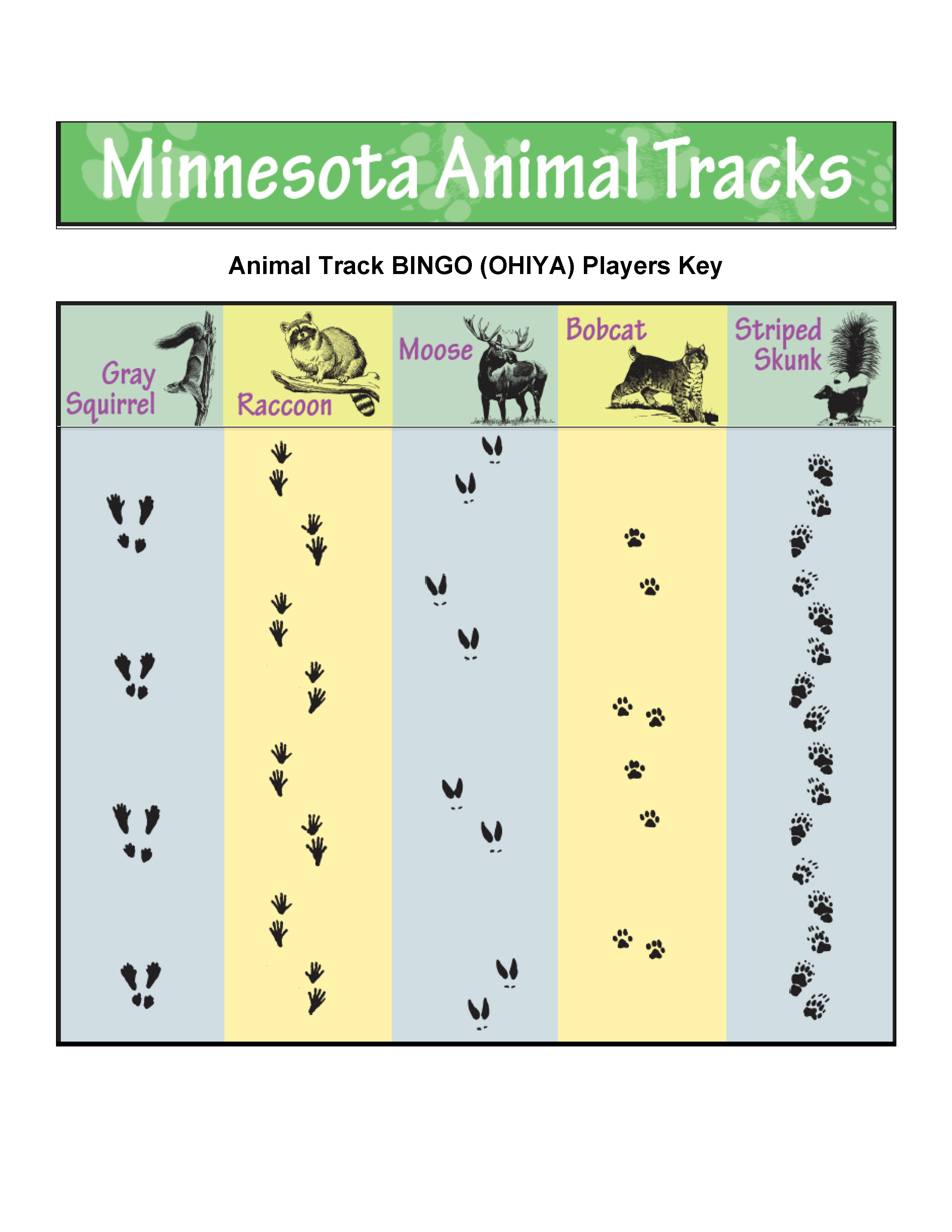 Dakota Language Camp
A unique approach to language learning for both Dakota and non-Dakota youth and adults, the Dakota Language Camp provides an introduction to one of Minnesota's native languages. All learning is through hands-on experiences of traditional Dakota games, crafts, songs, dancing and foods. Participants will set up a tipi to learn how it was used and furnished. As Dakota culture is rooted in the land, many words are learned during nature walks on the beautiful trails of Nine Mile Creek. Dakota teachers will also explain their nation's values and history.
River Rendezvous
Experience the lifestyles of people living in Minnesota between 1800 and 1870 through story-telling and interactive, hands-on demonstrations. Tours of the restored 1856 Gideon and Agnes Pond House will be given throughout the day. The 2021 event takes place September 25 and 26. Click below for details.
Newsletter