Housing and Redevelopment Authority Links
Contact Information
Contact Information
Title
Home Improvement Loan Program
Banner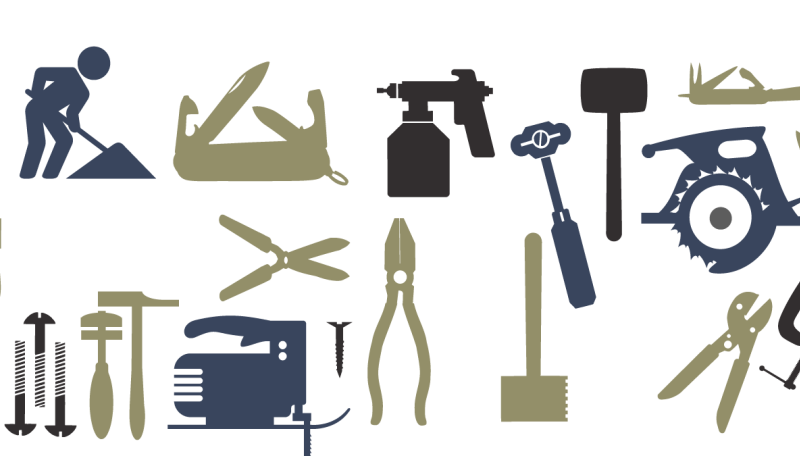 Sections
Bloomington Home Improvement Loan program provides Bloomington owner-occupied households the ability to access funds to maintain, repair and improve their homes
Am I eligible to apply?
All applicants must be owner-occupants of their homes. 
Homes must be at least 10 years old. 
All applicants must be at or below income limits. 
Property equity less than 30% of the assessed property value or $30,000, whichever is greater. 
Gross assets do not exceed $50,000; excluding one automobile per adult permanently residing at eligible property. 
Applications will be accepted on an ongoing basis. For more information, call 952-563-8937.
How much money can I borrow?
Maximum Loan Amount: $40,000
Interest Rate: 2% Simple
No Monthly Payments - The loan is due upon sale, refinance, transfer or conveyance of the property, or when the property is no longer the legal residence of the applicant. Interest will accrue for the first 10 years of the loan. Interest is not compounded. Loans may be pre-paid but must be a lump sum.
What improvements are eligible? 
Repairs for health and safety requirements.

Code repairs for electrical, heating and plumbing.

Lead paint stabilization*

Energy efficiency improvements.

Exterior improvements such as siding, roofing, gutters and downspouts, windows, driveways, foundation repairs.

Interior finishes.
* Required for all homes built before 1978.
What improvements are NOT eligible?
Work in progress or completed prior to loan commitment.
Recreational facilities such as pools, gazebos, hot tubs, and patios.
What are the income limits for loans to improve owner-occupied homes?
| Household size | 80% | 100% |
| --- | --- | --- |
| 1 | $55,950 | $73,500 |
| 2 | $63,950 | $84,000 |
| 3 | $71,950 | $94,500 |
| 4 | $79,900 | $104,900 |
| 5 | $86,300 | $113,300 |
| 6 | $92,700 | $121,700 |
| 7 | $99,100 | $130,100 |
| 8 | $105,500 | $138,500 |
Applicants between 80% and 100% income must obtain a letter of denial from a MN Housing network lender in order to be eligible.
Based on current gross income from all household members* plus 0.5% of all assets.
* All persons residing in the house, to include all related and unrelated renters and boarders.
How do I apply?
Download a PDF application and return to Bloomington HRA staff.
Program Summary
Bloomington Home Improvement Loan program provides Bloomington owner-occupied households the ability to access funds to maintain, repair and improve their homes.
Eligible Borrower
Bloomington owner-occupant with qualifying interest in an eligible property.
Current on all other owner-occupied property debts (i.e. mortgage, homeowners association, etc.).
Gross assets do not exceed $50,000; excluding one automobile per adult permanently residing at eligible property.
Annual gross household income at or below 80% of the area median income (AMI).
Annual gross household income above 80% and below 100% of the area median income (AMI) and income is not adequate to cause private enterprise to provide the assistance necessary for decent, safe and sanitary housing within financial means. The Application will be reviewed by HRA staff and income calculations will be adjusted for household size. If an applicant annual gross household income is still over 80%, an applicant must include submission of at least one (1) denial letter for a repair and/or rehabilitation loan from a Minnesota Housing network lender, dated within 60 days of the Application, for an eligible property.
Borrowers on a fixed income, as primary source of income, are exempt from property equity limits.
Borrowers age 55 and older are exempt from property equity limits.
Eligible Property
Single-family (attached or detached), townhome or condominium within city limits of Bloomington.
Property equity less than 30% of the assessed property value or $30,000, whichever is greater.
Existing permanent structure.
Loan Amount
Loan amount is up to $40,000.
Additional amounts up to $10,000 for accessibility improvements.
Combined maximum loan amount not to exceed $50,000.
Eligible Use of Loan Funds
Permanent general improvements, including alterations, renovations or repairs upon or in connection with existing structures; correcting defects or deficiencies in the property directly affecting the safety, habitability or energy consumption of the property completed by a licensed contractor, such as:

Additions

Bedroom additions may be allowed in cases of severe overcrowding
Bathroom additions may be allowed in cases of inadequate indoor bathroom facilities

Demolition
Sidewalks and driveways
Exteriors
Energy Efficiency
Smoke and/or Carbon Monoxide Detectors
Appliances – dependent on specific appliance and its condition
Water and Sewer
Garages
Accessibility improvements
Lead Based Paint improvements
Loan funds may not be used in whole or part for refinancing or paying off existing indebtedness.
Loan Terms
Two percent (2%) simple interest for first ten (10) years of loan term.
No monthly payment.
Loan is 100% repayable at the occurrence of at least one of the following:

End of the life of the senior mortgage; or
Refinance; or
When the borrower ceases to occupy the subject property as their primary residence; or
Transfer of title; or
At the end of the 30-year deferment period stated in the recorded Repayment Agreement.

The Mortgage may be subordinated, at the discretion of the HRA, as part of a refinance of the primary loan. These loans are considered a "Special Mortgage" under the terms of Minnesota Statute 58.13.
Loan Security
This loan will be separately secured by a Repayment Agreement and Mortgage.
This loan may be secured in a subordinate lien position.
No title insurance is required.
No mortgagee clause is required in the owner's hazard insurance policy.
Catastrophic Event
In the event the Mortgage holder or the servicer, in their sole and absolute discretion, after a loss mitigation analysis, find that a catastrophic event, including, but not limited to borrower's death or extended illness, or the extended illness of a close family member who depends primarily on the borrower for support, has occurred which substantially and permanently impairs their ability to repay the  loan and requires a sale of the property for an amount less than the existing balance on the loan, that portion of the loan that cannot be satisfied from the proceeds of such sale shall be released
Recommended Financial and/or Credit Counseling
Financial and/or credit counseling providers:
How to Apply
To determine eligibility and fund availability interested applicants may contact HRA staff.
Download a PDF application and return to Bloomington HRA staff.
Rehabilitation Loan and/or Grant Programs
Housing Improvement Area Program
HIA's are City-funded loans that enable condo and townhome associations to complete needed improvements to common areas of their development that they are otherwise unable to finance.