Sidebar Widgets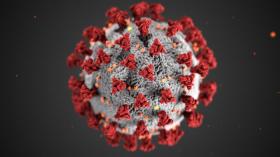 Contact Information
Contact Information
Minnesota Department of Health
Title
COVID-19 information for Bloomington
Banner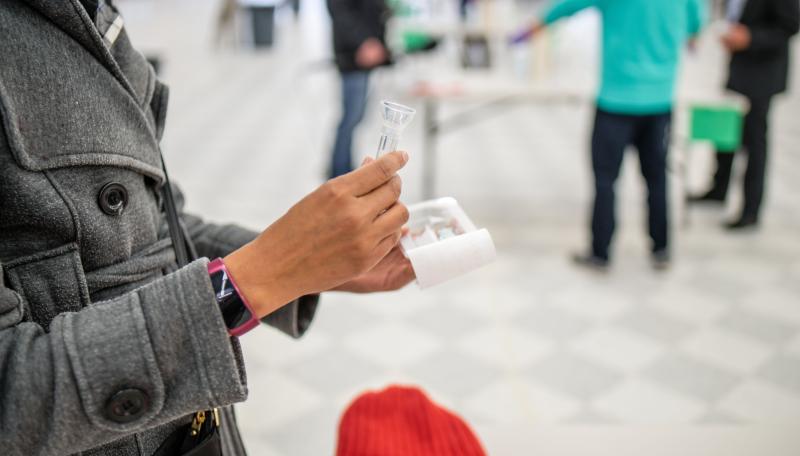 Sections
Current levels and data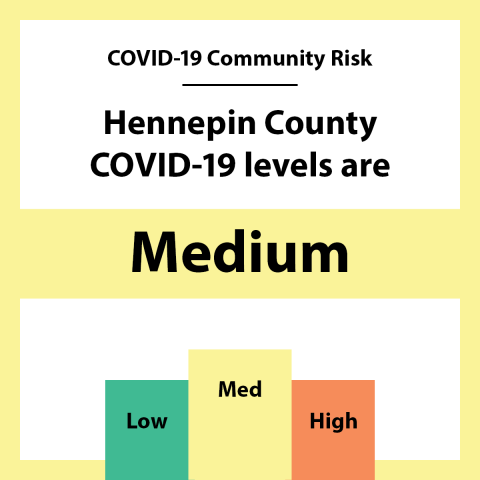 Hennepin County's COVID-19 level has increased to Medium.
This means that hospitals are being impacted by the current rise in COVID-19 cases. Bloomington Public Health recommends you use a high-filtration mask indoors and on public transit, get tested if you start to experience symptoms, and consult your health care provider if you're part of the 45% of the public at high risk for severe illness. We also encourage everyone to get up to date with their vaccines – they're still the best way to protect yourself, those at risk, and our community's hospitals as COVID-19 cases rise. Find free vaccines, testing, masks and more below.
As COVID-19 continues to evolve over time it's important to stay aware of changing risk levels in your community and any travel destinations, then take the appropriate precautions.
COVID-19 Community Levels are a tool to help communities decide what prevention steps to take based on the latest data. Levels can be low, medium, or high and are determined by looking at hospital beds being used, hospital admissions, and the total number of new COVID-19 cases in an area.