Customer service - water and wastewater
The Customer Service Section is responsible for maintaining and updating all utility records. Activities include:
Field location of all recorded utilities.
Inspection of connections to, or extensions of, sanitary sewer or water services.
Sewer or water mainline alterations or installations.
Updating utility maps, databases and geographic information system (GIS).
This area is responsible for plan review, inspections and customer contact to explain Utilities Division policies and procedures. Additionally, the area is responsible for the utility permit database, water meter database, Infor Asset Management and software application development to enhance exiting utility databases.
Utility Billing (Finance Department)
Utility Billing, located within our Finance Department, is responsible for the collection of monies owed the water and sewer utility for goods and services provided. Utility Billing receives its daily assignments and supervision from the Finance Department and is supported in the field by the Public Works Utilities Division.
ePermitting
The link below is a resource for permit applicants to access information about utility permits. Once registered as a user, permit applications can be submitted immediately. In addition to simple online permit applications, the software allows for credit card payment after fees are calculated by the Utilities Division. Note that ePermitting is not for Engineering or Building Permits.
Bulk water fill station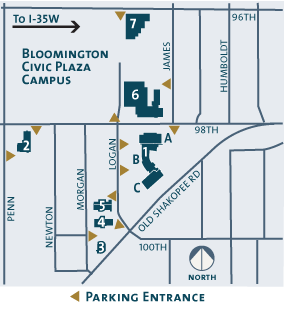 The City of Bloomington Utilities Division is pleased to announce the completion of a bulk water fill station for the convenience of contractors to fill their bulk water tanks.
If you wish to utilize the station, please call 952-563-8777 to set up an account. There is no charge for establishing an account. You will be billed $5.00/thousand gallons when you utilize the station.
The station is located at the Public Works Warehouse (Bldg no. 7) on the south side of the building.
Fats, oils and grease (FOG)
Operators of wastewater treatment and collection systems are all too familiar with the problems caused by the discharge of fats, oils and grease discharges into wastewater systems. Bloomington's City Code, Metropolitan Council Environmental Services Rules and the EPA National Pretreatment Program specifically prohibit discharge of these pollutants in amounts that cause obstruction of the wastewater collection system.
Click the following link to learn more about the proper management and disposal of fats, oils and grease.