The City is in the process of updating its comprehensive plan. See the Forward 2040 website for more information.
Overview
Bloomington's Comprehensive Plan 2008 was adopted on May 18th, 2009. Printed copies of the plan are available for purchase at the Planning Division Office, City Hall, 1800 W. Old Shakopee Road.
Since Bloomington's Comprehensive Plan 2008 was adopted, two major updates have been completed and subsequently adopted by the City Council. Links to each of these are provided below.
These updates will be incorporated into the Comprehensive Plan during its next scheduled full update, which is required every 10 years to ensure consistency with the most current regional system plan prepared by the Metropolitan Council. The Metropolitan Council is scheduled to complete its system plan update, which is referred to as Thrive MSP 2040, in 2015. The City of Bloomington will commence a full update of its Comprehensive Plan in 2016 with the intent to adopt the update in 2018.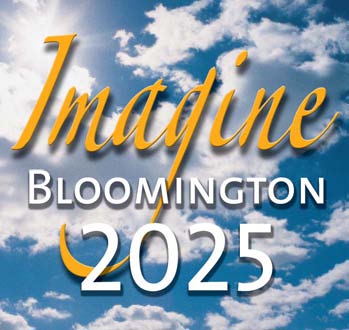 2014 Comprehensive Plan Text Amendments
2012 Comprehensive Plan Amendments 
2008 Comprehensive Plan
2000 Comprehensive Plan
Bloomington's Comprehensive Plan 2000 was in effect from April 16, 2001 to May 18, 2009. During that period, multiple map and text amendments were adopted. The preceding link presents the plan as it read on May 18, 2009.