The City of Bloomington crosses the boundaries of four watersheds: Riley Purgatory Bluff Creek, Nine Mile Creek, Lower Minnesota River, and Richfield Bloomington. Each of these are managed by an independent agency, either a watershed district or watershed management organization. Be aware that if you are looking to do a construction project, you may need a permit from the appropriate watershed district. See below for links to their websites.
Want to know what watershed you live in? If you are a Bloomington resident, use this interactive map (coming soon).
If you live outside of Bloomington, you can find out more information on the watersheds across Minnesota here.
Want to know more about what watersheds are and why they are so important? Click here to learn more about watersheds!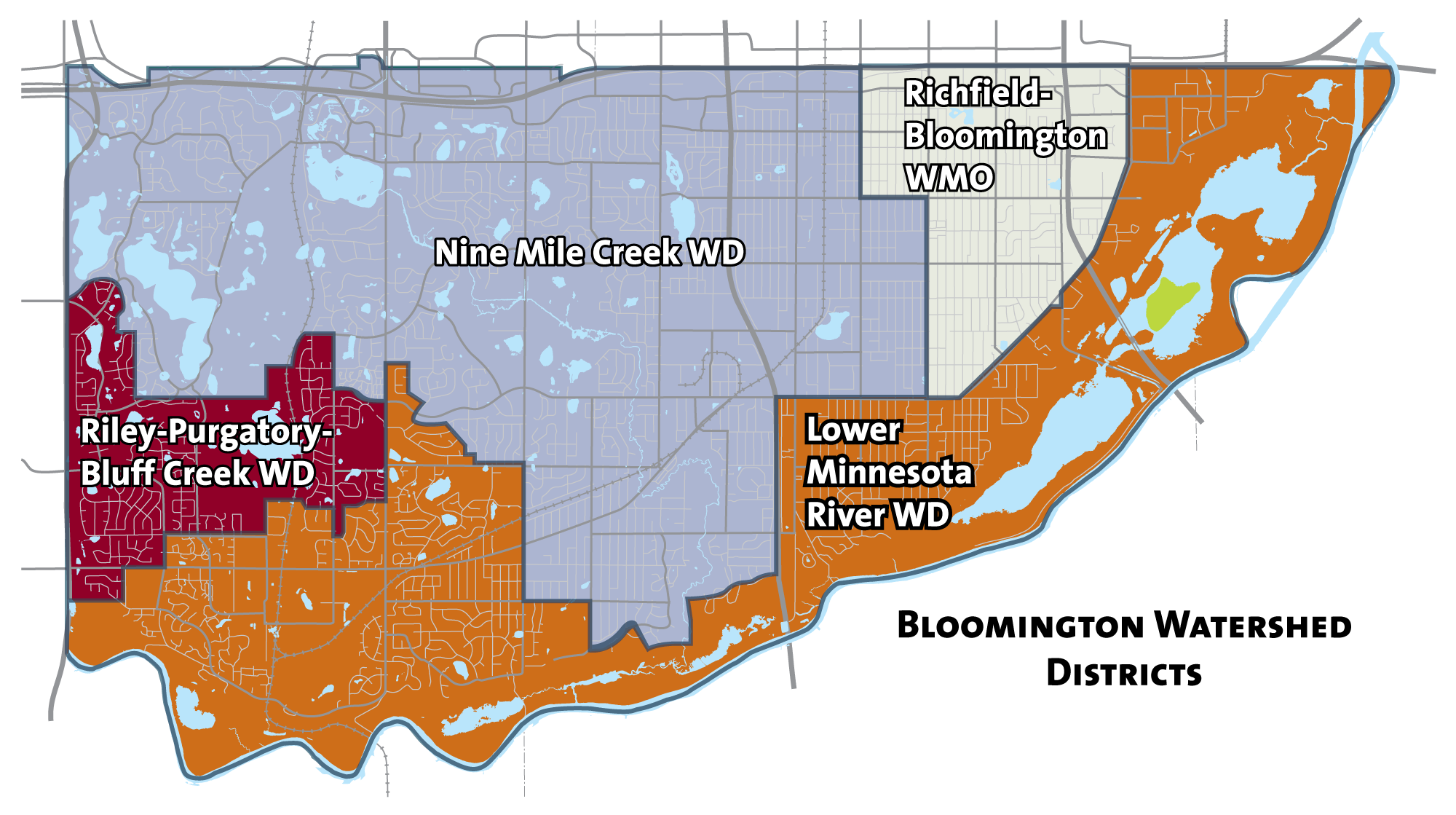 Click the following links to be directed to each watershed's website: