Green Streets for Blue Waters - Task 1
Task 1
Multi-Property Bioswale
Project Summary
An existing turf grass drainage swale was restored with native landscaping and soil amendments to encourage storm water infiltration, improve pollutant removal, and decrease mowing, watering and other turf grass maintenance requirements.
The bioswale filters stormwater from 44 acres, capturing 97% of the runoff (446,500 gallons), removing 713 pounds of solids and 2.5 pounds of phosphorous that would otherwise flow into the Minnesota River.
The bioswale is well established with many native grasses and flowers. It is best viewed from the pedestrian path connecting E 105th St Circle to E 104th St.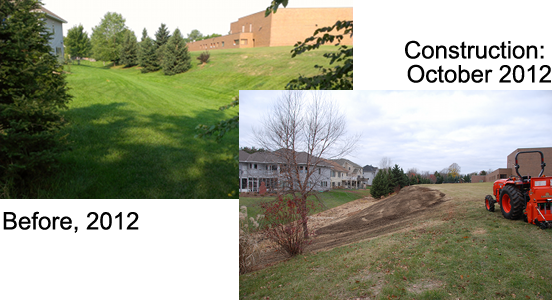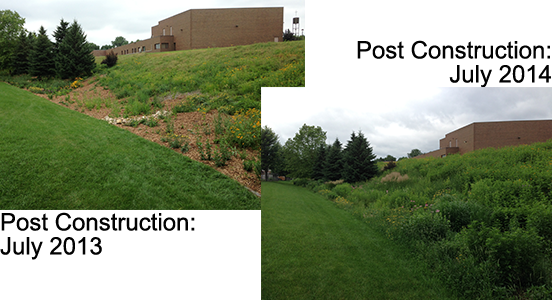 Project details
Practice

Storm Water Retrofit (Biofiltration)

Project Benefits

Contributing Drainage Area – 44 acres
Runoff Captured – 446,500 gallons
TSS Removed – 700 lbs.
Phosphorous Removed – 2.5 lbs.

Watershed

Construction
Location map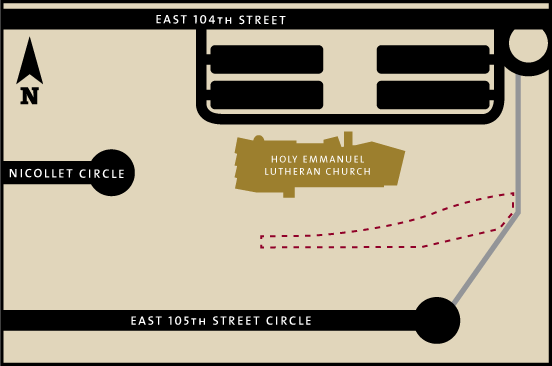 Funding
| | |
| --- | --- |
| Clean Water Fund | $70,800 |
| Local Fund Match | $15,400 |
| Total Project Cost | $86,200 |
Local match funds are being provided by the City of Bloomington and the Lower Minnesota River Watershed District.
Project partners