Spring Flooding
The warm temperatures of spring melts snow. This extra water can build up and, if there is enough of it, can cause a strong potential for localized spring flooding.
What can you do?
Be prepared: move valuables out of low areas in your house and test your sump pump
Consider flood insurance (note the 30-day waiting period): MN DNR information regarding Flood Insurance
Prepare your property: The graphic below shows tips that you can take to minimize the localized flooding risk to your home.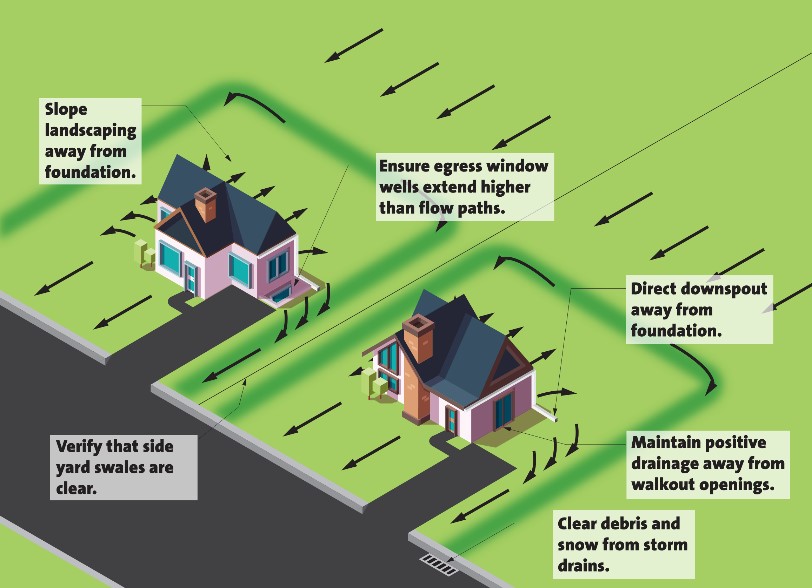 If the risk of localized flooding is high, sand and bags will be provided for Bloomington residents at the Western Maintenance Facility, 10500 Hampshire Ave S.
Flood insurance information
National Flood Insurance Program's Floodsmart.gov
Check the flood risk and estimated insurance costs for a property.
Federal Emergency Management Agency (FEMA)
Search the flood info section for maps and other resources.