South Loop construction projects
The South Loop District Plan includes a number of infrastructure projects throughout the district. To get started on some of these infrastructure projects, the State Legislature appropriated $15M during the 2011 Special Legislative Session. The City will be partnering with the Mall of America to design and construct many of these projects.
2012 - 2014 Construction projects
Use the links beneath this map for more information about projects whose callouts have colored outlines and black titles. Projects with gray callouts do not at this time have pages with additional information.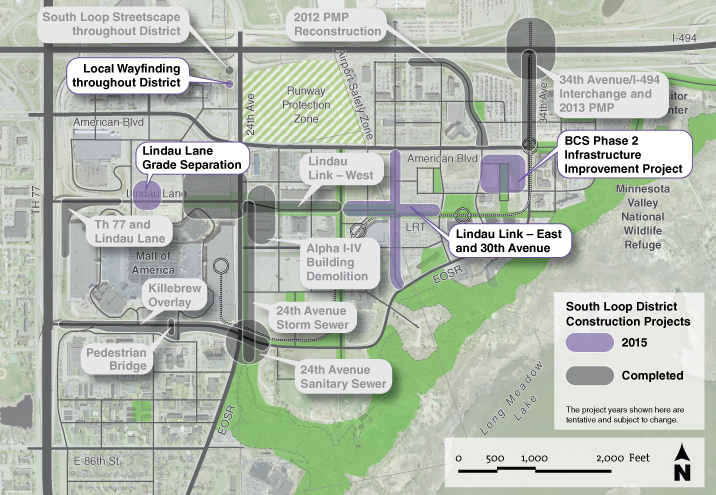 Links to active project pages
Areawide Urban Alternative Review (AUAR)
The Alternative Urban Areawide Review (AUAR) study area is the South Loop District that includes the Mall of America and the surrounding area east of Cedar Avenue (TH77). The AUAR will focus on the areas of transportation, stormwater quality and air quality, and will include a mitigation plan to control or alleviate any potential impacts. Click the link below to visit the web page.